Conference Dinner
The conference dinner will take place at the Eberbach Monastery – a Romanesque monastery church which is nicely located in vineyards above the river Rhine. There will be the option of a guided tour through the monastery with wine tasting.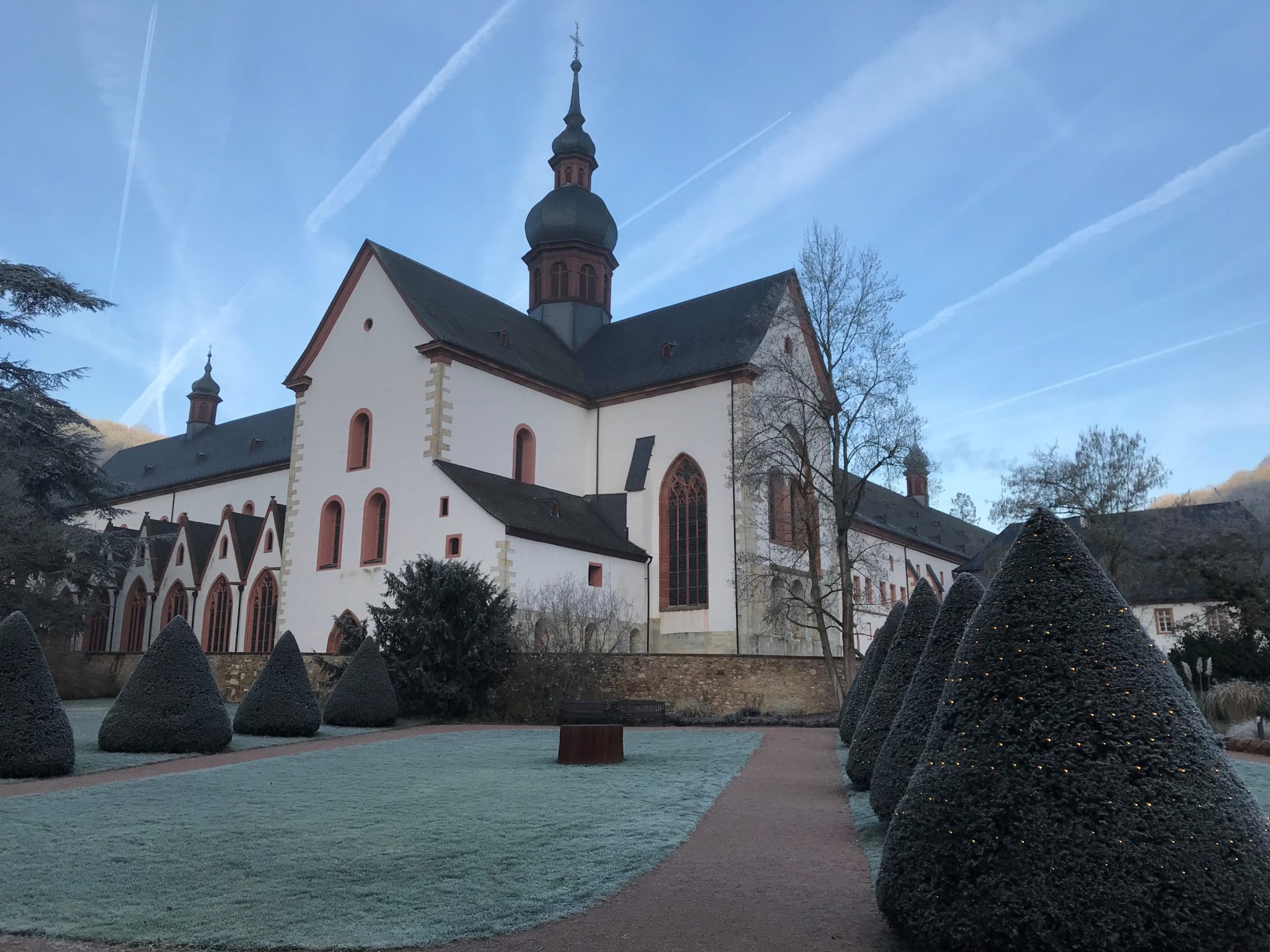 Welcome reception
Beverages, drinks and snacks at the rooftop terrace located at the lecture hall building.
Guided campus tour
The Countess of Luxburg and her team will lead you through the university's campus where you can find out more about the history of the Goethe University Frankfurt during an entertaining tour.
From our part: Recommended leisure activities and restaurants for your stay in Frankfurt and the surrounding area before, during, or after the conference
This information will follow soon.